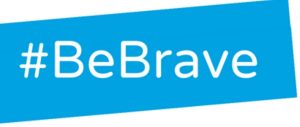 It's Youth Mental Health Day on September 19th. Tell us about a young person in your life who has shown amazing courage, and they'll get a goodie bag and a mention in the Parish News.
Let's celebrate our #BeBrave young people!
Whether it's building their confidence, facing difficult situations, learning to work with other people, or doing something new, being brave can mean something different to everyone.
Contact Us here to tell us about your #BeBrave Hero.
In need of support or information?  Take a look at these websites.
https://www.mindworks-surrey.org/