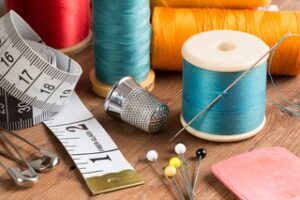 On Wednesday 22nd March, we will be trialling a Repair Café to run alongside the SJ's Café in St James Church, Abinger Common between 9 and 10:30am. We will be offering sewing repairs, minor alterations to clothes, sewing of tears in seams, hems, darning, zips, etc.
Please do drop in and see if we can help.
This will be a free service. Any donations will be put towards running more Repair Café sessions.
Do you have a skill you could offer at the Repair Café? Please contact the Parish Office if you do.